Photography has always been in my heart, but my journey really started in South Carolina when I found inspiration living beside my nieces and nephew. The moments I witnessed in their day to day struck me as exceptionally beautiful. The way their personalities bloomed and their daily routines evolved made every moment seem delicate and fleeting, as if each of these little details and quirky expressions could be occurring for the very last time. This lesson gave me a lasting perspective and is one of my most valuable tools in the way I approach photography, both when I'm documenting my personal experiences and when I'm photographing my clients and their families. I capture those moments you adore, the ones that might not happen again tomorrow, because as much as you want to hold on to them, when your child is twenty-five, flipping through a photo album with their own children on their lap, they'll want to remember too.
Here are five tips to help you capture this stage of childhood for photographs that your children will love looking back on years from now:
Embracing imperfection and mundane moments allows you to capture the stages of childhood in a real way, the way it feels to them and the way it feels to you. When I look at this photo I don't just see its smudges, its splashes, its technical faults, I see a little piece of the past. You see, it looks the way that so many of my own childhood memories felt, the smell of chlorine and sunblock fingerprints coating my sunglasses, shivering by the edge of the pool, waiting.
I like to think that when my niece looks at this photo she'll be brought back to this moment in her own way, just as she remembers it, the heat of summer on her skin and the sound of her sister shouting "Marco!!!" from across the pool.
2. Observe what happens naturally
If you've watched a child interact with the natural world around them then you've seen them holding a piece of magic in their tiny palm, marveling at a seashell or smooth stone discovered in the tide. The magic is always there, but watching a child welcome and acknowledge it is a fresh reminder to open your eyes and appreciate what's around you.
Being a silent observer and letting your child lead is a great way to capture a moment like this, just before the shot where they smile ear to ear and excitedly hold up their treasure for you to admire!
3. Capture the quiet moments
As a child I was fascinated by the rain, I would lose myself for what felt like hours staring at the car window as we drove down the highway, watching each drop of water shimmy back and forth in the wind, trying to hold on, and inevitably, racing past all the rest only to be whisked out of sight. It was mesmerizing, watching the space fill with a thousand new drops as we made our way down the road. I don't have a photo of myself like this, but if I did I would cherish it, because I know this is exactly how I looked, it's exactly how I felt.
Try to capture that for your kids. Document how they interact with the things that fascinate them.
4. See The Bigger Picture
You're at the grocery store and every 14 seconds a little hand is tugging on your shirt and begging for ice cream, you finally have a moment of peace, you could check to see if that email you've been waiting for hit your inbox yet OR you could take a moment to really look at whats happening around you and capture it with that phone in your hand.
I'd urge you to choose the latter. The key to finding beauty is simply to look for it.
I'm glad I found it here because the next time I saw her pushing a shopping cart all by herself her shoulders were taller than the handlebars and there wasn't a unicorn stuffie in sight.
5. You don't always need to "saY cheese"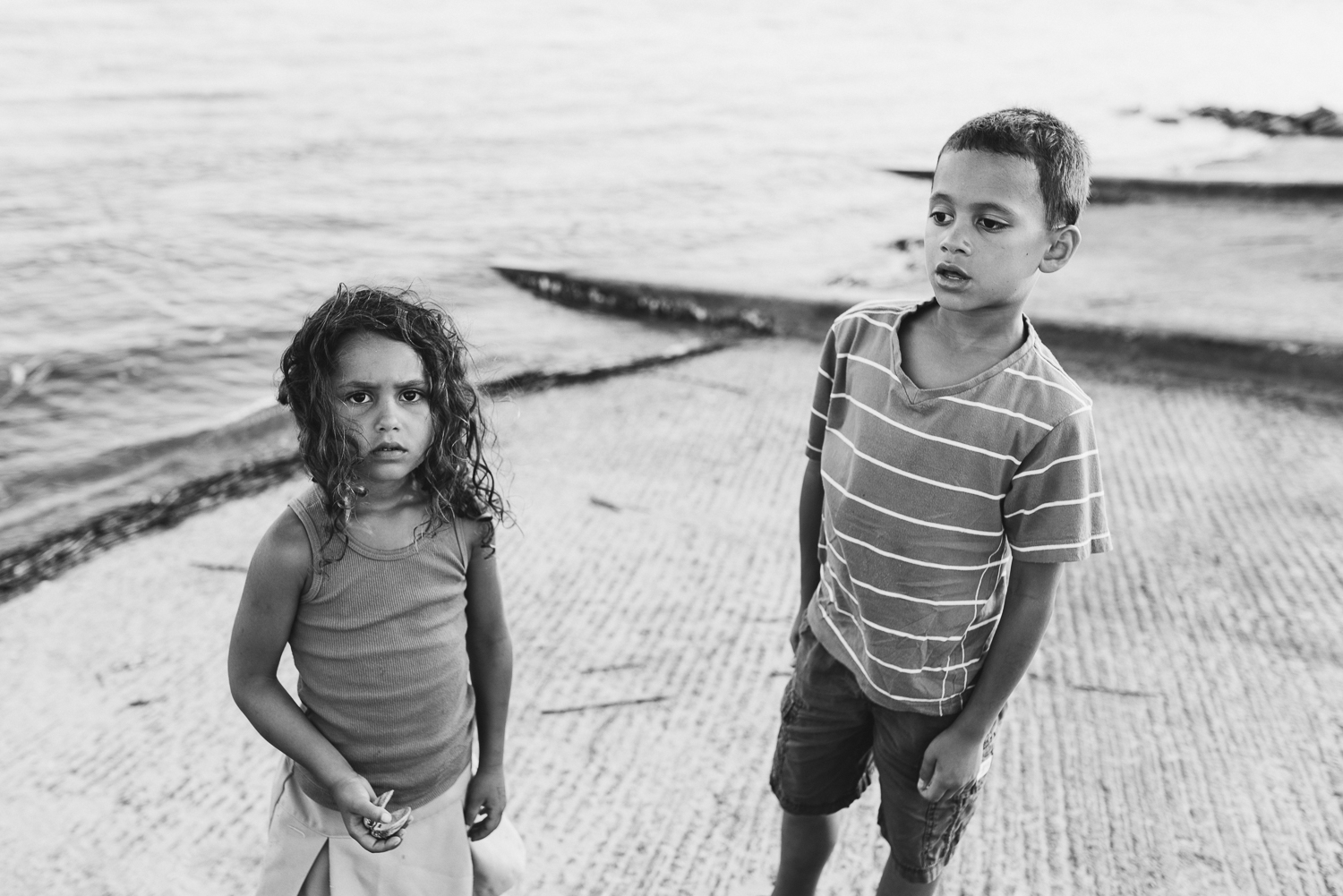 While I adore the contagious joy of their sweet smiles, they definitely weren't happening naturally in this moment. South Carolina is HOT and after a day of exploring and a few peanut butter and jelly halves, tired and sweaty is kind of the norm.
The disinterested and exhausted expression on my nephew and the striking look on my niece paired with a handful of seaside treasures in her hand just pulls me in. Two kids, salty, sandy and tired. It feels so true of a summer afternoon, like wanting to go home, curl up within an air conditioned room and take a long nap. I know this photo will make them laugh when they find it in a shoebox in thirty years, it'll remind them of the humid southern air and their sticky peanut butter fingers.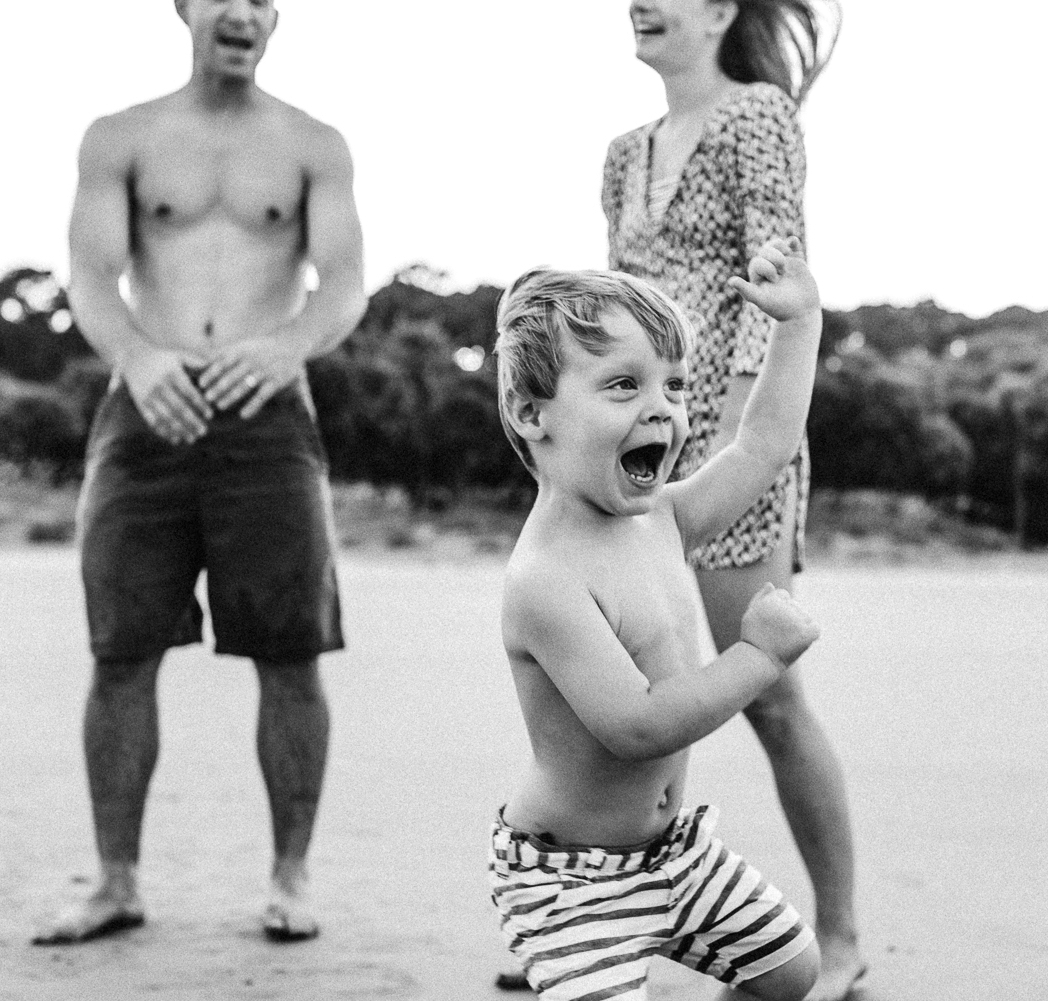 These genuine smiles are the best ones anyway. This pure, unfiltered joy is the kind of thing you can only get when you allow a moment to unfold without requesting that they smile for a snapshot. Just be present.
And there you have it! 5 Creative ways to take candid photos that your children will love looking back on. I'd love to hear how these IDEAS work for you! share your experience in the comments or tell me about it on Instagram @morganellis.
How do I use this perspective when photographing your family?
I'm glad you asked!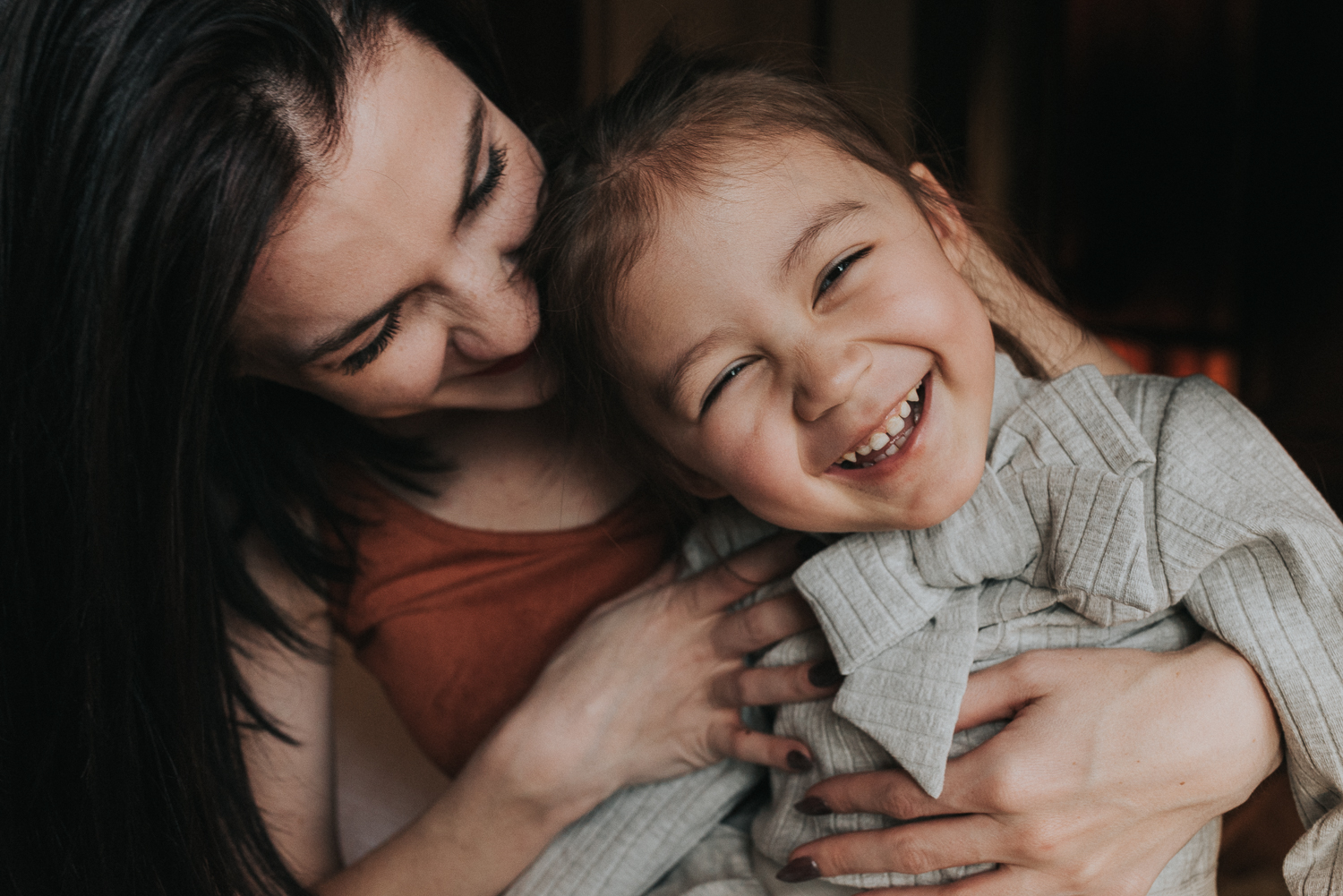 I knew going into this session that belly laughs and snuggles were two of the things this mom most cherished about this stage of her daughters life. I hope that the first photo shows this little one how loved she has always been, and that the second reminds her exactly how it felt to be a carefree kid looking at her mother through eyes blurred with tears of laughter. I hope that when she looks back on these photos she remembers how much those moments with her mom filled her with joy.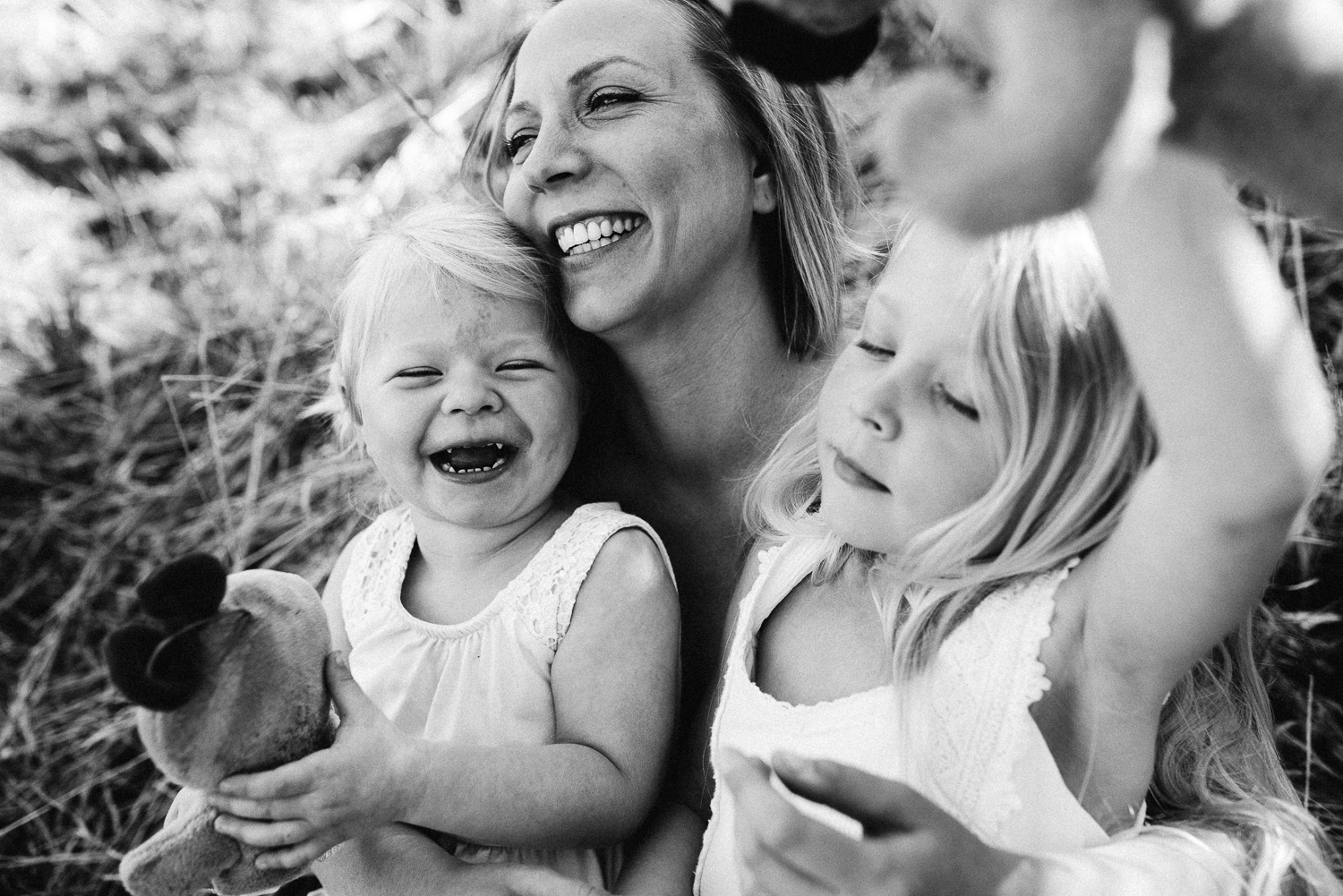 "What Morgan was able to capture was truly unique and one of a kind-she documented how I feel about being my daughters mother... it was big smiles, belly laughs, playing in fields, tickles...they even brought their lovies along and they were part of our photo shoot, because that is who they were at that moment in time. I am so lucky to have those images forever."
- Tasha B.